Krystal's Vlog #8: The End Is Only The Beginning!
Posted: June 27, 2011 / Tags: vlog
---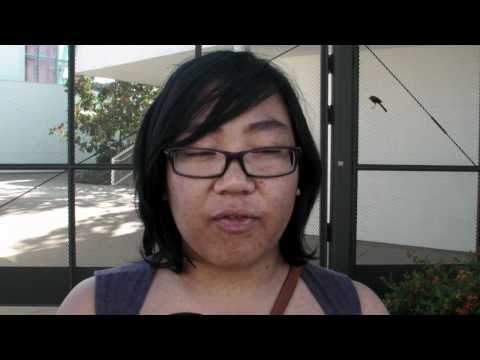 What a wonderful week!  Today was the end of the 3rd Annual National Asian American Theater Conference and Festival, and what an inspiring and dynamic week it was! Today I saw the last two shows the Festival, Soomi Kim's "Dictee," and Post Natyam Collective's "Sunoh! Tell Me Sister."  Both pieces were a great way to end my experience here, being the most experimental in form of all the shows this week.  They were both multimedia dance/theater pieces that explored issues of culture and gender – they were very abstract, but incredibly brave and bold in exploring new ways of telling stories.  There was live audio mixing in "Dictee," and some beautiful projection layering and live feed camera work in "Sunoh! Tell Me Sister."  Technology is definitely a new direction that theater is playing with, and I applaud the women in these performances for exploring the uncharted in our field, especially in our particular community.
I know I am going to go through post-ConFest withdrawal – but I will also welcome the time and the space to really percolate on what I have learned and discovered this week.  A part of me wants to run home right now, hole myself up in some perky cafe or at my kitchen table in Queens and write, write, write, create, create, create!  I do feel a wave of momentum rising in me, a confidence and inspiration motivated by all the talented, kind, and generous souls I met this week, and am proud to call them all a part of my artistic family.  I urge every one at the Festival to remember what I think is the most important thing we have witnessed here – that despite the difficulties, differences, whatever politics come up – we have each other.  We are very lucky, and we cannot do it alone.  And we are not alone.  We are in reality, many.  Abundant and energetic.  Responsible for all.  I think if we do not fail to remember one other, we will be always full, always focused and resolute.
Many days when I am lost, my partner reminds me to ground myself by tracing my roots, digging them deep and down. This week, I hit water.